YOUR LOCAL COMMUNITY ORCHESTRA
Pleas

e get in touch if you are interested in joining or becoming a friend of Eastbourne 

Concert Orchestra.
All other enquiries welcome.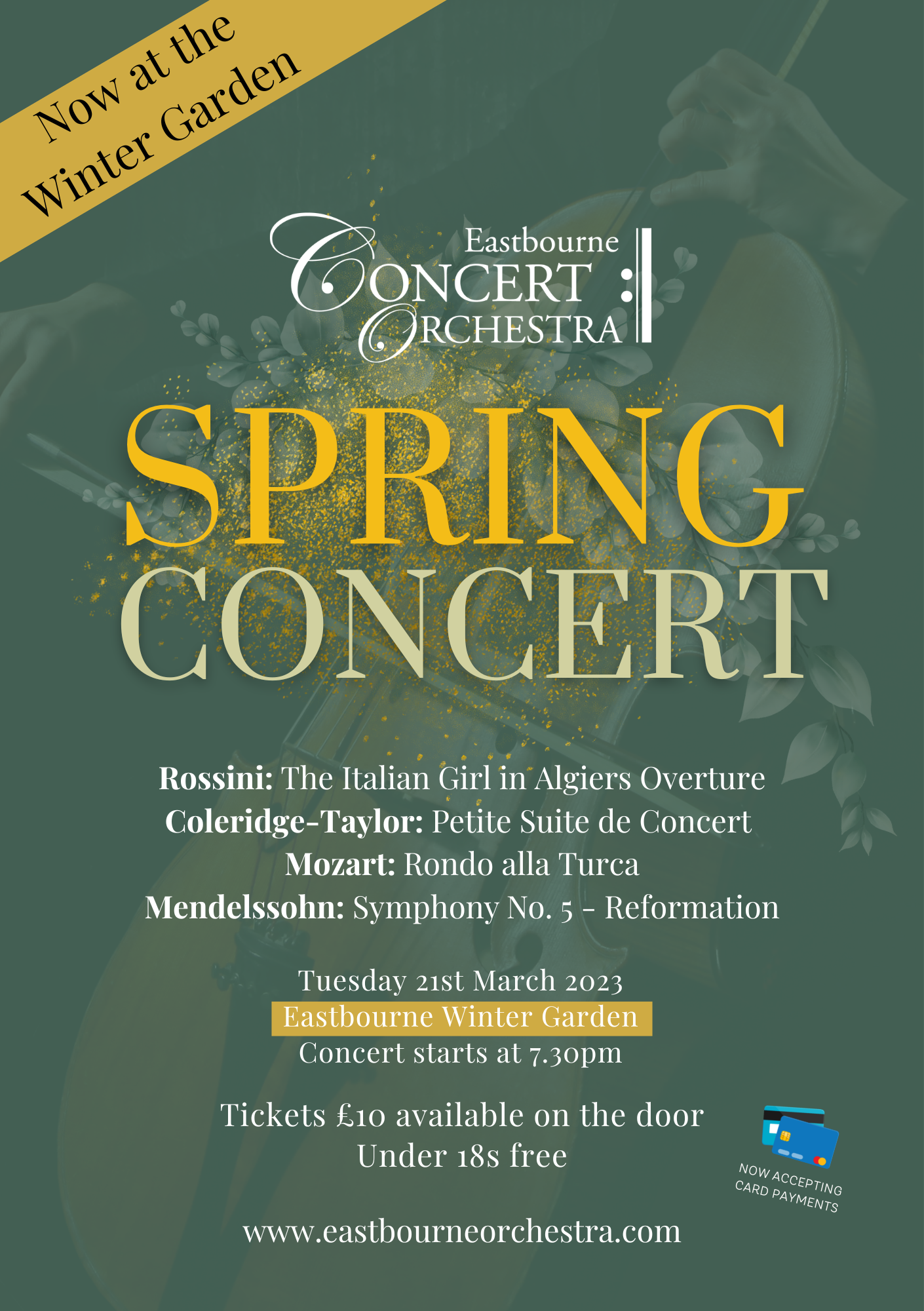 FEATURED
Now at the Winter Garden
Our Spring Concert will now take place at Eastbourne Winter Garden.
Doors open at 7pm. £10 Tickets can be purchased at the door, under 18s Free.